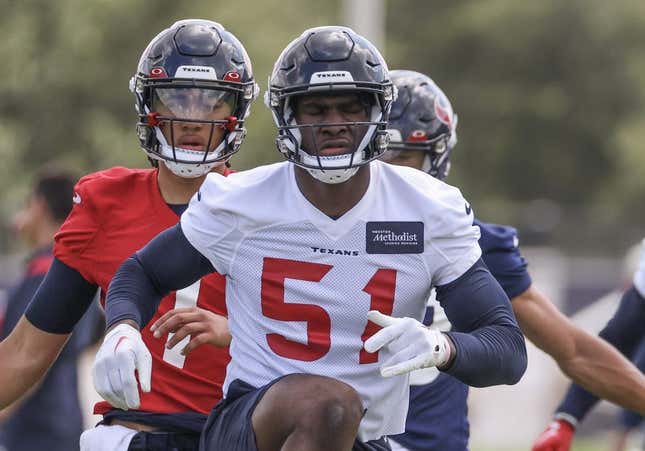 The Houston Texans signed No. 3 overall pick Will Anderson to a fully guaranteed four-year, $35.21 million contract, NFL Network reported Friday
The Legacy of Jim Thorpe | Joe Pantoliano's Ultimate Sports Fantasy
The rookie contract for the 21-year-old Alabama linebacker includes a fifth-year option and a $22.6 million signing bonus, per the report.
Anderson is the first top-five selection from the 2023 NFL Draft class to sign a contract.
After selecting Ohio State quarterback C.J. Stroud with the No. 2 overall pick in April's draft, the Texans traded up nine spots with the Arizona Cardinals to grab Anderson
The 6-foot-4, 243-pound Anderson recorded 17.5 sacks in 2021 and 10 sacks in 2022 for the Crimson Tide. He was a two-time consensus All-American, a two-time Southeastern Conference Defensive Player of the Year and a two-time Nagurski Trophy winner.
By comparison, Texans cornerback Derek Stingley Jr., the No. 3 overall pick in the 2022 NFL Draft, signed a four-year, $34.7 million rookie deal last season that included a $22.4 million signing bonus
–Field Level Media