It's difficult to out-blowhard Skip Bayless. The internet troll come to life had a searing Damar Hamlin take the night of the young Buffalo Bills' cardiac arrest, but as is the case in the online age, it didn't take long for someone to hand Bayless their beer to hold. Enter Larry Johnson, the former Chiefs running back with a penchant for controversy, who asserted that Buffalo's storybook kick return for a TD in the regular season finale was scripted.

Technically, he's right. Every play in the NFL is scripted, as in drawn up. Yet, if it was so easy to return a kick for a TD, there'd be no point in offenses or defenses. Every game would literally be a track meet.
If the NFL really orchestrated the Hamlin life-threatening injury-return TD story for ratings, it'd be a scandal that Will Smith would immediately green light. And the tears streaming down the faces of Hamlin's teammates that night in Cincinnati would be worthy of an Oscar.
So whose take was hotter: Skip's or Larry's?
It's LJ, and it's not really close. And the former Penn State Nittany Lion's brand of batshit crazy rhetoric extends beyond this one instance. Johnson has been spouting conspiracy theories for years, and none of his opinions would make the air even on Undisputed.
G/O Media may get a commission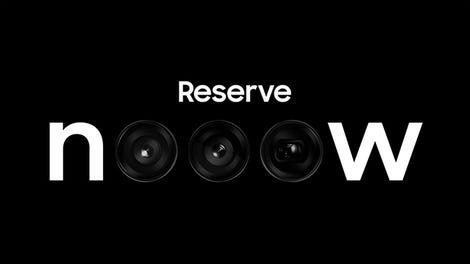 Up to $100 credit
Samsung Reserve
Reserve the next gen Samsung device
All you need to do is sign up with your email and boom: credit for your preorder on a new Samsung device.
In 2019, Johnson critiqued the NFL and NBA for an effeminate agenda, saying the leagues were showing solidarity with the LGBTQ+ community because of their buying power, and not, y'know, human decency.
In 2020, he shared a number of antisemitic conspiracies that would make Kyrie Irving uncomfortable. (Not, Ye, though. He's probably trying to hire LJ for his next failed Donda Academy.) There are also many incidents of Johnson's alleged violence toward women that would've ended in jail time if not for the luxuries afforded to well-off NFL players. (He pleaded no contest to domestic violence charges.)
This is not to say that Bayless still deserves to be on TV five days a week. The world would 100 percent be better off if Undisputed was canceled tomorrow, and lord knows Shannon Sharpe is looking for a way out of that contract.
Shit, maybe Bayless and Johnson should debate one another, and see who can shove their foot farther down their throats. I'm sure Truth Social is looking for a way to boost publicity, and Donald Trump's platform would gladly trade the shitty press for a few more users.
For now, though, we'll have to wait for the release of January's Idiot of the Month list to see which certifiable asshole — Skip or Larry — is the biggest jackass.