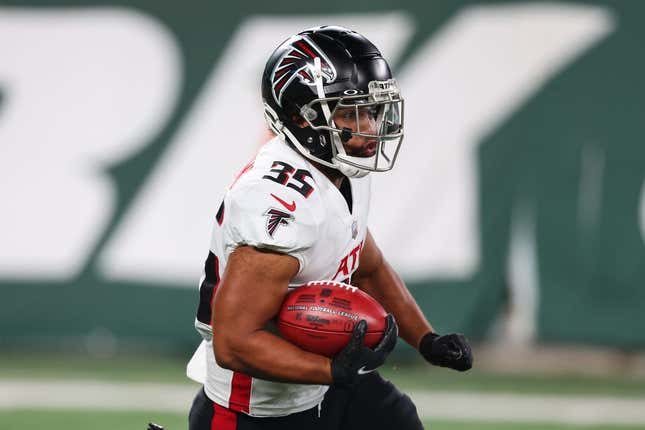 Atlanta Falcons kick returner Avery Williams is scheduled to have surgery Thursday for an ACL injury and will miss the 2023 season
Can the Florida Panthers make a comeback? | Agree to Disagree
The injury occurred last week during practice on a non-contact play.
The Falcons selected Williams in the fifth round of the 2021 NFL Draft
Williams, 24, averaged 16.2 yards per punt return in 2022, returning 18 for 292 yards. On kickoffs, he averaged 19.6 yards with 16 returns for 313 yards.
The Falcons moved Williams from defensive back to running back last season, and he carried the ball 22 times for 109 yards and a touchdown in 17 games (three starts). He was working with the receivers, too, in voluntary OTAs before the injury last week
"Because of the player that Avery is, I wholeheartedly believe that he'll come back better and improved," head coach Arthur Smith said. "It is unfortunate."
Also Thursday, the Falcons signed defensive lineman Carlos Davis, who spent the last three seasons in Pittsburgh. With the Steelers, he played 12 games and has 12 career tackles and a sack
Davis, 26, was a seventh-round pick by the Steelers in 2020.
The Falcons released defensive lineman Jalen Dalton in a corresponding move
–Field Level Media