You know we're nearing peak NBA midseason slog when teams resort to parlor tricks to attract fans and viewers. Case and point: The San Antonio Spurs hosted a game at the Alamodome on Friday that broke the NBA attendance record.
Altogether 68,323 fans showed up to watch the home team get blasted, 144-113, by the Golden State Warriors. There's no doubt in my mind that someone at the league office sent a memo to Steve Kerr about load management with the showcase nationally televised.
At least those in attendance got to see the Splash Bros. in action. Yeah, they only played 23 minutes a piece and neither scored more than 16 points, but it's better than nothing.
Between the court colorway and the stadium gimmick, the ploy emitted strong Jackie Moon/Semi-Pro vibes. The only thing missing was Gregg Popovich wrestling a bear at halftime.
That said, maybe they're onto something. Not only did the stars and fans come out, but the TV partner got a little nugget for SportsCenter after the buzzer. Shit, should the NBA play every primetime game at a football stadium? Can the NBA play every primetime game at a football stadium?
If you will it, dude, it is no dream
Let's get a Portland Trail Blazers-Los Angeles Lakers game at Autzen Stadium. I'm serious. Whatever works so that the League Pass subscription I'm paying for is actually useful. It's depressing turning on what would be a great matchup only to see the reasons you're watching the game also watching the game — only with better seats.
G/O Media may get a commission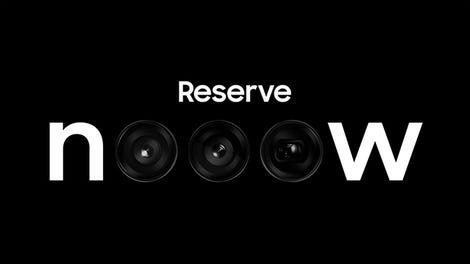 Up to $100 credit
Samsung Reserve
Reserve the next gen Samsung device
All you need to do is sign up with your email and boom: credit for your preorder on a new Samsung device.
There was a fascinating column by Yahoo's Ben Rohrbach on Friday about ticket costs and load management with some great numbers about stars missing nationally televised games that had to be tedious to track, because you definitely won't find them on Second Spectrum.
"By my count, of the 70 games aired on ABC, ESPN, or TNT this season, at least one front-line player did not play in 58 of them."
From a sports blogger I-watch-so-much-sports-that-I-really-consume-none standpoint, I'd say that tracks. It's a glaring weak spot in a league brimming with recognizable stars.
He continued about the scheduling quirk when teams go to a city and play the team twice in a row. (Los Angeles and New York notwithstanding.)
"Of the 28 instances in which a road team has played two straight games in the same city, one or more star-level players missed a game on 21 occasions."
So, basically, if I don't make the Friday showing, don't bother going to the weekend matinee because they brought in the B-team from off-Broadway? Fucking sweet.
Rohrback ultimately came to the conclusion that the season should be shortened to help the players stay healthy, and the fans, who paid a half month's rent to see the stars in person. Of course, he admitted it will never happen due to the money, and you at least gotta acknowledge the truth.
We're going to be yelling about this until the end of the Earth
When I lived in Miami for an eight-month span during the Heatles run, I went to three games at the newly renamed The Arena, and Dwyane Wade didn't suit up for any of them. That was almost a decade ago, and it's probably getting worse just because that's what NBA writers complain about during mid-January after seeing Zion Williamson and Brandon Ingram in street clothes for the umpteenth time.
The San Antonio charade wasn't the best look for the Association. (It was awesome for that fanbase though.)
"Hey, Adam Silver, what's on the Friday docket?"
"We've got a 31-point blowout at the Alamodome, followed by Nuggets-Clippers sans Nikola Jokic and Paul George."
Which is actually what happened in the second game of ESPN's doubleheader. What, Steve Balmer couldn't book Sofi?