Commonwealth 1500m champion plans to use Saturday's big event in Bathurst to remind his sports-mad nation that they have athletes to shout about
For Olli Hoare, the city of Boulder in Colorado feels a long way from home. It's over 8000 miles away, in fact, from Caringbah in New South Wales. 
The Australian won't deny feeling a sense of detachment at times but he also accepts it's part of the deal which comes with being a professional middle-distance runner and a member of the On Athletics Club group (OAC), which is based in the shadow of the Rocky mountains. 
Having gone to college on a scholarship at the University of Wisconsin, the 26-year-old has lived in the US since 2015 and gets home when he can. He did spend some time back down under with his family over Christmas, but it's an upcoming trip to his native state which he admits carries particular significance. 
The man who struck Commonwealth 1500m gold in Birmingham, breaking the championship record in the process, will form part of the host nation's mixed relay team at the World Cross Country Championships in Bathurst on Saturday (Feb 18).
Not only will it be a cherished opportunity to pull on the green and gold of Australia, but also a very rare chance for friends and family to come and see him in action at the very top level. 
There is a wider ambition at play, too. While Aussie Rules football, rugby league and cricket dominate the headlines, Hoare is desperate to offer a reminder to his sports-mad nation that they have a lot to shout about when it comes to track and field, too.
And none more so than Hoare himself. On top of that Commonwealth win, in which he became the first Australian men's 1500m champion at the Games since the great Herb Elliott, the Tokyo Olympic finalist also holds a number of national records. 
His indoor times of 13:09.06 for 5000m, 3:50.83 for the mile and 3:32.35 for 1500m are Oceania records, too, while he is also quickest for his country over the mile outdoors (3:47.48) and his 1500m mark of 3:30.12 is bettered only by his world cross relay team-mate Stewart McSweyn.
Operating in a truly global sport in which just about every nation imaginable competes, there is frustration that these athletes don't get the recognition they might deserve. Staging big events helps and, with the Victoria Commonwealth Games still three years away and the Brisbane Olympics not taking place until 2032, the World Cross has an important role to play.
"[Opportunities like this] are extremely rare," says Hoare. "Sydney 2000 was such a big deal and we had moments like Cathy Freeman winning the 400m.
"Having these kinds of events in Australia, hopefully it helps to get a lot of the youth involved. Those kids are looking for inspiration and looking for athletes to look up to, to follow and become passionate about sport. [The problem is] track and field is an extremely hard sport to follow!"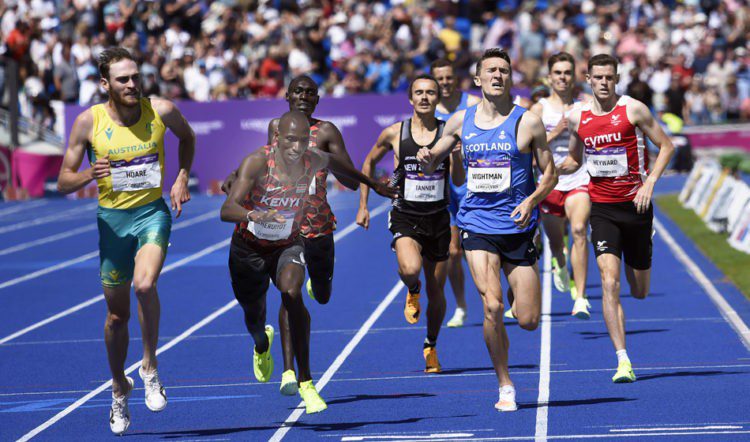 He adds: "It's really tough because most of the time if you're fortunate enough to get a mention on the TV, they might mispronounce your name or not know your background fully but, in the Olympics and in a situation where the event is at home, you do have more exposure."
There is a concerted effort from Athletics Australia to spread the word and this month will also see the staging of the country's first World Athletics Continental Tour Gold meeting in Melbourne. 
"Having some of our top talent [at Bathurst] hopefully builds up a lot of our youth getting excited about athletics," says Hoare. "That's a big part of what Athletics Australia are trying to do – to keep the hype going because we've got some amazing athletes in track and field at the moment. To keep pushing young athletes to aspire to be better than us is the main goal.
"We're probably the furthest away from anybody on the planet – it's really hard to get to us – but it's hopefully giving more attention to us internationally as well as locally."
» This is an edited version of an article that appears in the February issue of AW magazine. To read the full feature, click here
Subscribe to the AW Newsletter