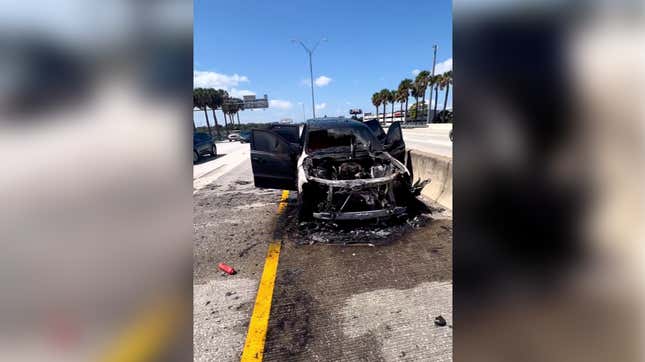 What's left of free-agent running back Leonard Fournette's SUV was on the side of a major highway on Tuesday, as the former LSU star posted on his Instagram footage of the frame of his black car burnt to a crisp, all while he was allegedly driving it. Leonard appears to have walked away from the incident without injury. The cause of the fire wasn't stated, nor where Fournette was at the time of the total loss. Palm trees can be seen in the background of his video, however.
Rob Parker's NFL Picks for Week 5
"Man it was one of those days today, but I would like (to) thank God, my car caught on fire while I was driving, (but I'm) still blessed," the former Tampa Bay Buccaneer said. The 28-year-old Fournette has been without a team since March when the Buccaneers released him.