AW promotion: Off-road and mountain running brand Kailas has a shoe to fit your off-road running ambitions wherever you venture
Kailas is an outdoor equipment specialist with a background in the mountains. The most innovative technical outdoor brand in China, their focus on activity-specific high specification products has gained them numerous awards.
The company was founded in 2003 by Baggio Zhong, a man with a great passion for the outdoors. He was left paraplegic by a skiing accident in 2013 but, despite the obvious setbacks, he returned to work and sport, competing in the Paralympic Winter Games. His indomitable spirit continues to inspire and guide the brand today.
The name Kailas comes from the holy Tibetan mountain Kailash, a sacred destination of religious pilgrimage. The rugged terrain of the region, high altitude and harsh weather mean it is not an easy journey to make, but those that take on the journey possess the desire to complete the trek and hold the belief and strength that Kailas live by today.
With a history in trail and mountain running, the brand sponsors many UTMB qualifying events and continue to expand globally.
Fuga PRO 4 – £185
This model is for those who are serious about speed on the trails. The dual-density midsole offers a smooth and responsive ride, while the Vibram Metagrip Litebase sole with 4mm lugs reduces weight by 30 per cent compared to the standard sole unit.
The Fuga Pro 4 also has a unique feature found on many of the Kailas shoes, the AWS fastening system. It offers two adjustments, allowing for a more customised fit.
All Kailas off-road shoes also feature gusseted tongues and/or lace enclosures to help keep trail debris at bay. Gaiter anchor points are useful, too, and a reinforced toe bumper provides both protection and durability.
INFO: WEIGHT 265G, STACK 32 / 24MM, FOR THE FAST-MOVING TRAIL RUNNER SEEKING
A RESPONSIVE RIDE.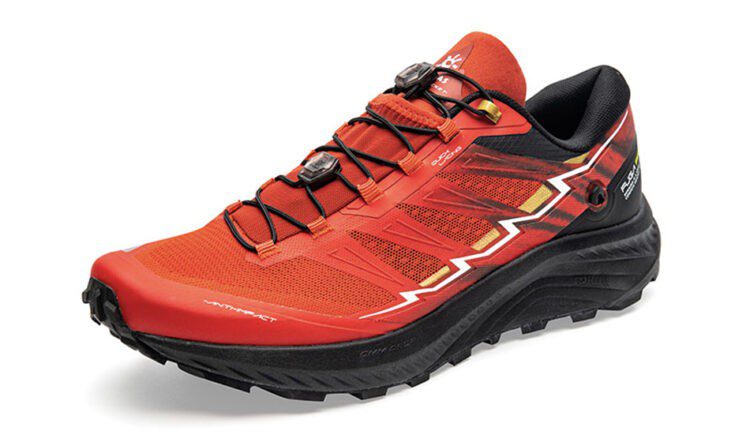 Fuga Du – £160
Aimed at ultra-distance athletes, the Fugu Du offers an advanced combination of cushioning, stability and grip. Cushioning comes courtesy of a 35mm midsole. This highly responsive foam offers exceptional energy return and, in the wider base used here, makes for a very stable platform. The Litebase is also used in this model which retains a lightweight feeling, despite the added cushioning.
INFO: WEIGHT 293G, STACK 35 / 27MM, FOR THE ULTRA-RUNNER WANTING THE BEST IN ALL-DAY COMFORT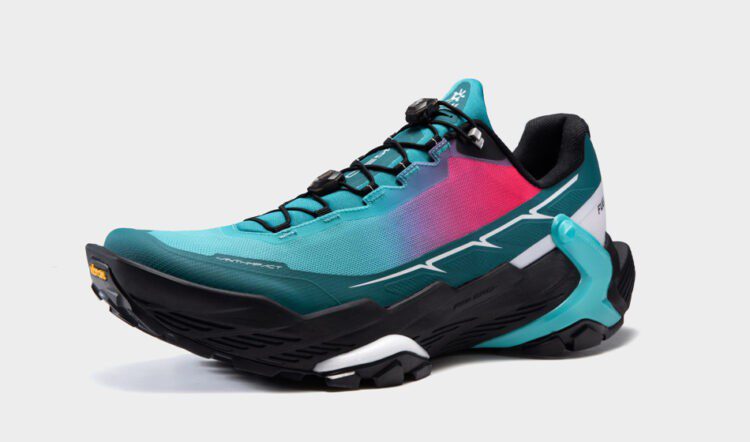 Fuga EX2 – £129
The do-it-all model from Kailas, The Fuga EX2 is a shoe built for beginners and experienced trail runners alike. Packed with the brand's key technical features, it has the Kailas AWS twin lock fit, gusset tongue and Vibram outsole.
The upper uses a strong engineered mesh with bonded overlays for durability and there's a nice amount of plush padding around the ankle collar for a great, welcoming fit.
It's a versatile shoe that could be equally at home on forest trails as it is on rocky mountain paths, grass or mud.
INFO: WEIGHT 263G, STACK 36 / 28MM, FOR THE THOSE WANTING A GREAT ALL-ROUND OFF-ROAD SHOE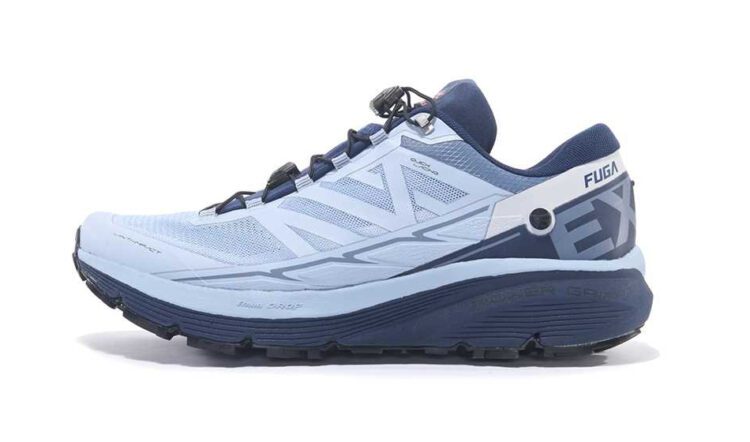 Fuga Elite 2 – $290 / £234
This is the flagship trail model from Kailas and is aimed at those wanting a high-performance race shoe for longer trail events. Featuring a full-length carbon plate embedded in a super-critical PEBA based foam, the Fuga Elite offers the ultimate in cushioning and energy return.
An 10mm drop works well with the carbon plate to load the spring-like effect and propel the foot forward while that softer layer of cushioning is welcome on firmer trails. The rocker toe also enhances the progressive forward gait.
The Litebase sole has 3mm lugs that are most at home on drier or gravel trails and work very well despite their lower profile. The Kailas AWS fastening again provides a great tailored lockdown fit.
INFO: WEIGHT 284G, STACK 41/31MM, A HYBRID RACER BUILT FOR SPEED ON THE TRAILS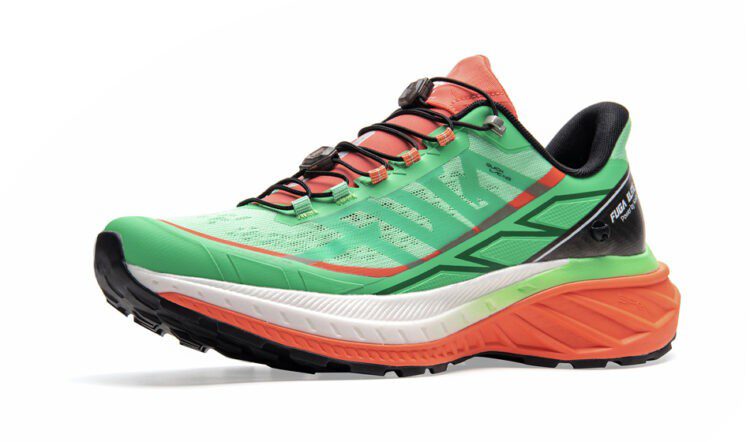 Fuga YAO – $160 / £129
For any athlete who might encounter a variety of surfaces on their daily run, the Fuga YAO combines cushioning and traction for a go-anywhere experience.
The outsole is inspired by the pattern found on a car tyre and aims to drain water quickly. The dual-density cushioning is configured to create a very stable platform for the foot. The engineered mesh upper is both strong and durable.
INFO: WEIGHT 283G, STACK 38/28MM, A MULTI-SURFACE TRAIL SHOE OFFERING GREAT CUSHIONING AND STABILITY.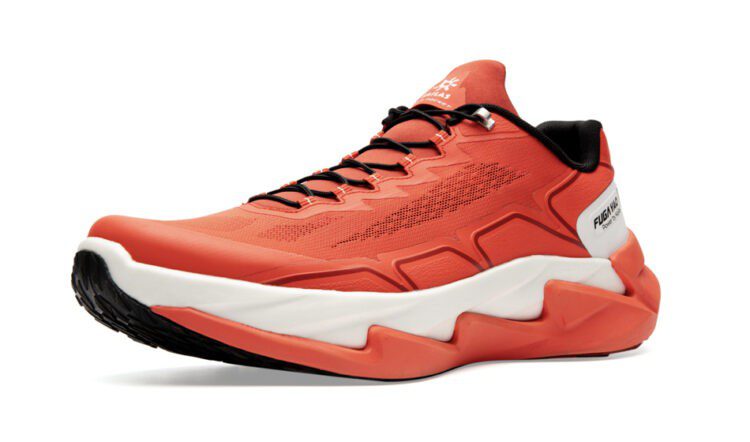 » This article first appeared in the February issue of AW magazine. To read more of our reviews and many other features in this 100-page issue, click here
Subscribe to the AW Newsletter