The Joseph family had a memorable Friday night as P.O. Joseph of the Pittsburgh Penguins and brother Mathieu Joseph, playing for the Ottawa Senators, faced off for the first time as NHL players. Mom and dad were in the stands for the game for the occasion, and as only brothers can do, got put in timeout together for roughhousing with each other.

Upon further review, it appeared that P.O. caught himself in the face with his own stick, and Mathieu should've skated free of a high stick penalty. While that's how things should've transpired according to the rules of the game, the laws of siblings deemed otherwise.
"I don't know if they thought this is going to be funny or something that we're both going to get a penalty at the same time,'' Mathieu Joseph said. "But stuff happens. I'm sure my parents had a good laugh about it, but I didn't think it was funny.''
G/O Media may get a commission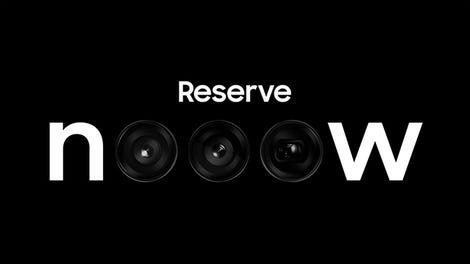 Up to $100 credit
Samsung Reserve
Reserve the next gen Samsung device
All you need to do is sign up with your email and boom: credit for your preorder on a new Samsung device.
It doesn't matter whose fault it was. If I've learned anything from life with two siblings, it's that intent or whose fault it is that doesn't matter. If one sibling gets hurt while another is in close proximity, both get punished. It's only fair, and good parents don't give preferential treatment regardless of which child is the favorite son. (There's always a favorite, and don't let your parents tell you otherwise. There's no greater lie than "We love you all equally.")
I think my favorite part of the night, other than the parents' incredulous reaction to their boys heading toward the box, was the pregame photo op that definitely didn't foreshadow the events.
Pittsburgh ended up winning, 4-1, but neither brother left the ice with the high ground. Seeing as the penalty was self-inflicted, maybe next time the refs will let them out of the box once they apologize to each other. I know that's how it worked in my house. 
The Josephs aren't the first siblings this happened to. Keith and Wayne Primeau fought during a 1997 Buffalo Sabres-Hartford Whalers game, and Brent and Rich Sutter had roughing penalties against each other in a 1992 Chicago Blackhawks-St. Louis Blues contest.