There's been a ton of chatter this week about who's on upset alert, and most of that talk has surrounded two NFC teams prone to losing in the most extravagant ways possible when it comes to the playoffs. The Dallas Cowboys and the Minnesota Vikings are 2.5- and 3-point favorites, respectively, in matchups against the Tampa Bay Buccaneers and New York Giants, and that's understandable given the teams' histories. Yet, I'm not entirely sold on the San Francisco 49ers waltzing into the next round.

Granted the Seattle Seahawks spent the past five weeks trying to lose the scent of an underdog and their playoff bid, but something about postseason divisional matchups makes me uneasy. These two NFC West foes faced off in Weeks 2 and 15, and neither was particularly close. San Francisco also has won 10 in a row and has the look of a squad peaking at the right time, set for another deep run in the postseason.
Yet when you examine those 13 wins, you'll find they've beat four playoff teams all year — Seattle twice, Tampa Bay, the Chargers, and Miami — and only one of them is more than three games above .500. (And that team is the Chargers for fuck's sake.) I know you can only play who's on your schedule, but that doesn't mean they're this battle-tested juggernaut.
So allow me to make the case of the people of the Pacific Northwest because no one else will.
The 49ers don't have a lot of flaws, but QB inexperience is one of them
The win over Seattle was QB Brock Purdy's second start, and the Niner's third-string QB is a perfect 5-0 since taking over for the injured Jimmy Garoppolo. Head coach Kyle Shanahan's system is so efficient, and the team is so talented, that he doesn't need his quarterback to be prolific. Deebo Samuel got hurt against Tampa in Purdy's second time seeing action, and it hasn't mattered much. The wide receiver/running back hybrid did return in Week 18, and touched the ball three times for 24 yards, so San Francisco is playing with a full complement of skill players.
G/O Media may get a commission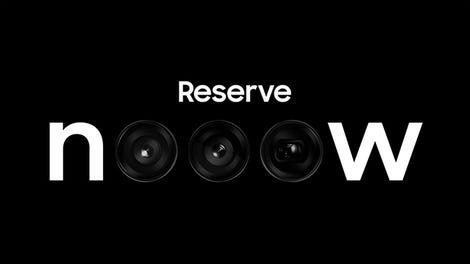 Up to $100 credit
Samsung Reserve
Reserve the next gen Samsung device
All you need to do is sign up with your email and boom: credit for your preorder on a new Samsung device.
However, Seattle also will have all of its go-to playmakers as Tyler Lockett returned in the regular season finale, and Kenneth Walker III is back to his unconventional yet extremely effective self. That's great news for Pete Carroll and Geno Smith because the Niners are allowing league lows in points (16) and yards (300) per game, and the Hawks' defense is in the bottom third of both those stats.
Run CMC vs. Seattle's run D
Based on that, the most crucial matchup of Saturday's game is Christian McCaffery (pictured above) and the 49er running game versus the Seahawk rush defense. That's why if Smith and Co. want to shock the world, they're going to have to jump out early, or get a rookie mistake… from a rookie. Sure, Purdy overcame a 10-point second-half deficit to Las Vegas, but blowing double-digit second-half leads was the Raiders' defining characteristic this season. Let's see Purdy perspire a little bit before we declare him the next Tom Brady.
We've got a first-timer here
This will be Mr. Irrelevant's first playoff appearance — and also his first time facing a team twice. Having film on, and game experience against a quarterback is like a starting pitcher's third time through the lineup. Two of Purdy's five wins essentially played under preseason conditions, this is just his sixth start, and playing quarterback isn't this easy, even under Shanahan.
Seattle has overcome the odds since the Russell Wilson trade
While most people have been waiting for the Seahawks to go away all season in order to get off their Geno jokes — and I was guilty of a few before the year — I deleted that draft folder. With the way he's performed, and with Pete Carroll yelling "hurrah" in his ear the past five months, this is a perfect narrative for a coach to beat over his quarterback's head. And what is Carroll's greatest strength if not motivation?
I mean look at all the things he can pin to his (I'm assuming) oversized bulletin board:
It's hard to beat a team three times
We're not afraid of a divisional opponent
Every pundits' picks
The 10-point spread
A picture of Purdy
A picture of Geno
I'm sure there's more — and I'm sure everyone on the Hawks' 53-man roster is sick of them. You know Pom Pom Pete's practices have been glorified pep rallies all week, and he's been sprinting around, screaming, and clapping like a lunatic.
Usually, the first game of Wild Card weekend is the Thursday Night Football of the bunch. (Are we sure this isn't on Amazon?) But stop treating it like it's TCU-Georgia, even though technically I am doing that. These are NFL rosters. How many times did you get fucked by a double-digit favorite this season alone?
I'm just saying don't be surprised if the game everyone least expects to be close ends up a lot more competitive than the experts lead you to believe.