Yalemzerf Yehualaw will challenge her global mark of 29:14 this weekend at a Spanish event which is features world-class line-ups and a large number of talented Brits
Get ready for some quick times on Sunday (Jan 15) when the self-styled "ciudad del running" stages its annual 10km Valencia Ibercaja event on its famously fast roads.
Many of the world's top distance runners will descend upon the Spanish city this weekend in search of record-breaking performances. These include Yalemzerf Yehualaw, who will attack her own women's world record of 29:14 set in Castellón 11 months ago.
The 23-year-old impressed over the marathon last year, too, as she clocked what was, at the time, the world's fastest ever debut by a woman with 2:17:23 in Hamburg before later capturing the London Marathon title in 2:17:26.
British athletes are in Valencia in force too. The Spanish road race clashes with the trial in Perth, Scotland, for the World Cross Country Championships, but many have opted to slip on their super-shoes rather than spikes to chase PBs on the road.
Yehualaw is the star attraction and will wear No.1 on her singlet on Sunday, but she is joined in Valencia by fellow Ethiopian Ejgayehu Taye, who holds the world 5km record with 14:19 from Barcelona in 2021.
Karoline Grøvdal of Norway is no longer in the race to attack the European record of 30:05 held by Lonah Salpeter of Israel. But rivals to Yehualaw and Taye include Vicoty Chepngeno, Sarah Chelangat, Alemaz Samuel, Alina Reh and Sarah Lahti.
The event is live streamed here and start 8.50am local time or 7.50am in the UK.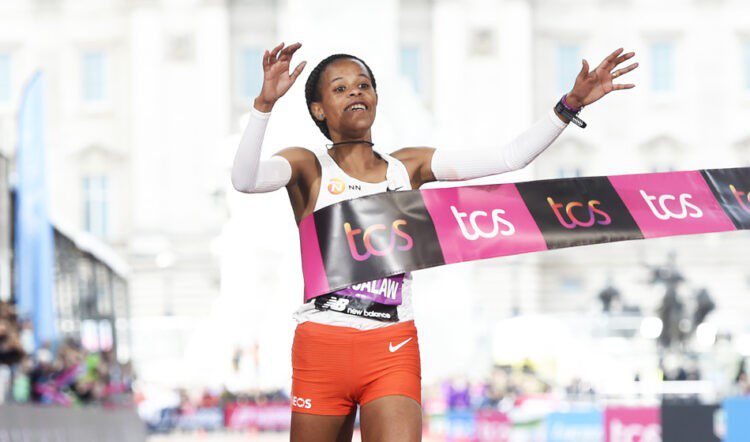 Yehualaw said: "I'm still impressed with the wonderful climate of this city. I hope that the 10km will be the icing on the cake of my specific winter training prior to the start of my preparation for the London Marathon."
Race director José Enrique Muñoz Acuña said: "It is a great pride to have the two athletes who hold the world record in 10km and 5km."

In the men's field, sub-27min performers Richard Kimunyan Yator and Weldon Kipkirui Langat of Kenya plus Rodrigue Kwizera of Burundi lead the men's entries in a field of around 11,000 runners which is set to feature about 100 elite athletes from 15 different nations.
Jacob Krop, the world 5000m silver medallist and 12:45.71 runner on the track, is also in the line-up together with Paul Chelimo of the United States, while Morhad Amdouni and Jimmy Gressier of France lead the European challenge.
Their target is Rhonex Kipruto's world record of 26:24, which was set in this event in 2020.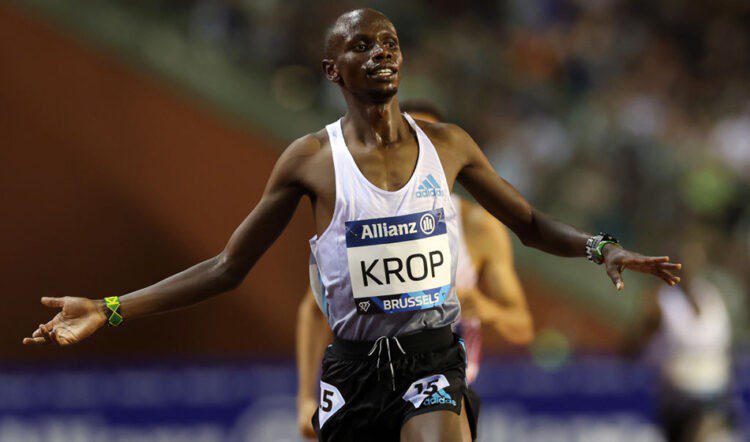 "We want the men to approach the European record (27:13 by Julien Wanders set in Valencia in 2020) and, with the African armada, to look for sub-27 records and even approach the world record," said Acuña. "The 2023 race will be the most competitive of all editions. The best European athletes want to run the 10km Valencia Ibercaja – and we have been working for months in that direction."
He added: "The goal of the race is to become more international year after year and reach more and more countries. We are a world reference for the distance and the best athletes want to run in Valencia."
Brits in Valencia
Don't be surprised to see the UK all-time rankings revised on Sunday when a large contingent of British athletes tackle the Valencia 10km.
They are led by Samantha Harrison, who already sits No.5 on the UK all-time rankings with 31:10 from Telford in December.
Calli Thackery, the fifth quickest British woman in history over 5km with 14:58, is also set to compete. Add to this Olympic marathoner Steph Twell, plus Amelia Quirk, Lucy Reid and Sarah Astin.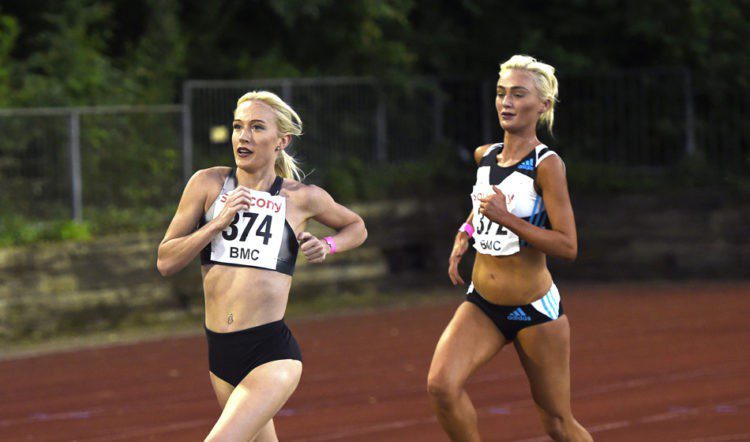 One week after out-kicking Jake Wightman indoors over 3000m, Phil Sesemann takes to the roads looking to beat his 28:24 PB from 2019.
The Mahamed brothers – Mahamed and Zak – are also in the line-up, plus Olympic 5000m finalist Andy Butchart, Efrem Gidey, Ellis Cross, Calum Elson and Kadar Omar.
The list goes on with Kieran Clements, Jack Gray, Jonathan Hopkins, Alfie Manthorpe, Lewis Jagger, Ronny Wilson, Jonny Davies, Alex Lepetre, Jonathan Escalante, Dan Studley, Norman Shreeve and Corey De'Ath. 
There are more, too, with all the elite entries here.
One athlete who will not be in Valencia, though, is Emile Cairess. The joint UK 10km record-holder with Mo Farah missed a spell of training over Christmas after catching Covid and has decided to go altitude training in Kenya instead.
In addition the event features a 5km which starts before the 10km.
Warner-Judd in Houston
On a busy day of road racing, look out for news from the Houston Marathon and Half-Marathon too. Jess Warner-Judd is tackling the half-marathon again 12 months after running 67:52 on her debut in Houston and the Brit faces a field that includes Ethiopian star Tirunesh Dibaba plus American half-marathon and marathon record-holder Emily Sisson.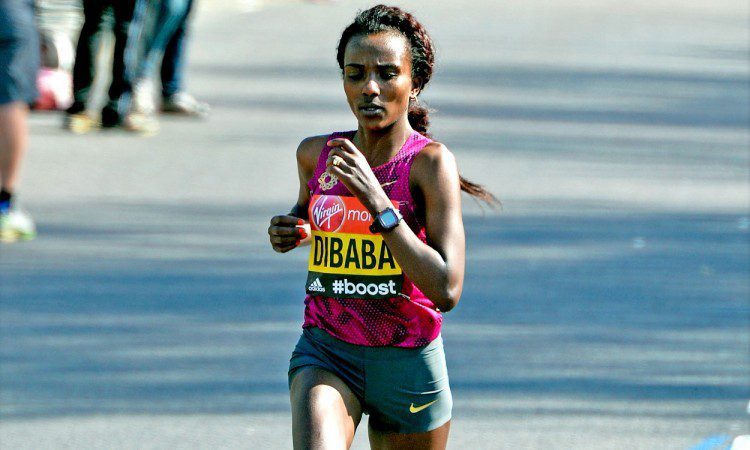 For three-time Olympic champion Dibaba, it is the 37-year-old's first race since December 2018, largely because she has become a mother to three children.
The men's half-marathon, meanwhile, sees US hopes Conner Mantz, Edward Cheserek and Teshome Mekonen taking on Ethiopians Leul Gebresilase and Shura Kitata, plus Britain's Ben Connor.
Houston's streaming link here here.
» For more AW news, CLICK HERE