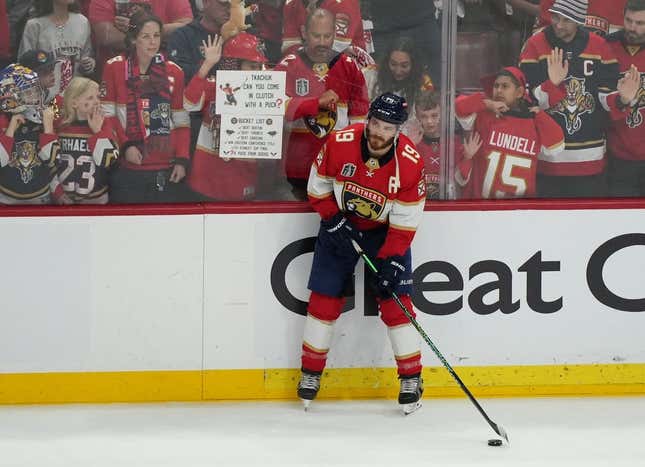 Florida Panthers coach Paul Maurice was not too forthcoming about the health of forward Matthew Tkachuk on Sunday, one day after his team was pushed to the brink of elimination in the Stanley Cup Final
Aaron Rodgers should go full Joe Namath | Comedian Bert Kreischer
Tkachuk was nursing an undisclosed injury and sat out nearly 11 minutes in the third period of the Panthers' 3-2 loss to the Vegas Golden Knights on Saturday. He returned to the ice for the final 2:26 of the game
"You know what, it's more important to get rest for the players who aren't banged up, because they're going to have to drive this thing," Maurice said Sunday.
The Golden Knights hold a 3-1 lead in the best-of-seven series. They will look to clinch their first championship in Game 5 on Tuesday in Las Vegas.
Tkachuk, 25, has recorded a team-leading 24 points (11 goals, 13 assists) in 20 playoff games. He also posted career-high totals in assists (69) and points (109) in 79 games this season.
–Field Level Media