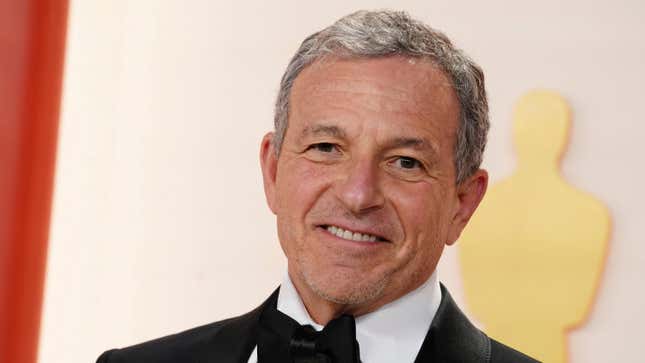 The internal changes at ESPN, dubbed as cost-cutting measures that included the layoffs of Suzy Kolber, Keyshawn Johnson, and many more, have been made perfectly clear. It's only a way for those at the top to keep their pockets protected at whatever cost necessary. Disney owns 80 percent of ESPN and its CEO, Bob Iger, isn't done with the possible changes to the world's preeminent sports cable network. Iger told CNBC Thursday he's open to potentially selling an equity stake in ESPN. Disney has had a controlling stake in ESPN since 1996, 17 years after the network's launch.
Why did Jemele Hill leave ESPN?
Iger's focus appears to be shifting away from cable and network television and to streaming, making content that doesn't appear on any of ESPN's streaming services or partners, such as ESPN+ or Hulu, much less valuable. Iger makes more than $25 million a year, and why not try to find more routes to money, with all of Hollywood about to be shut down? SAG-AFTRA is all but certain to join Hollywood's writers on strike together for the first time since 1960 on Thursday due to disagreements on pay, working conditions, and more, with a news conference scheduled for Thursday at noon local time in Los Angeles. Double that with Iger telling CNBC Thursday morning that the actors and writers "aren't being realistic" with their demands. When pressed as to how they're being unrealistic, Iger doesn't answer the question. I'll translate: "I don't want to sacrifice my paycheck and future chances at raises for these folks."
As all of that pertains to ESPN, the network's prioritization of original programming and live sports could shift. It's unclear where they would go, as more scripted television series hasn't worked for the network. Remember Playmakers? Although ratings were high, ESPN canceled the series after one season because of pressure from the NFL. Everyone's into the reboot game, so would they try to give Friday Night Lights another chance? Michael B. Jordan has taken off in the years since the series, as has Jesse Plemons. Give Taylor Kitsch and Adrianne Palicki the main roles as Tim and Tyra, all grown up and married. Maybe ESPN could bring back the listicle shows they did a bunch of for their 25th anniversary too? No matter how Iger pictures the future for ESPN, it's clearly different than how the company is configured now.